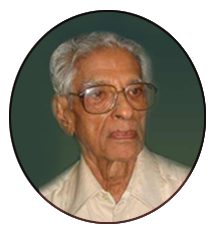 Dr M Vasanth Kumar Shetty
Dr M Vasanth Kumar Shetty was born on 8.5.1924 at Mambettu, Udupi Taluk, in the erstwhile Madras Presidency. He had his early education in his home town Mulki, Mangalore, Poona and Miraj Medical School.

After his graduation, from Madras University, internship and post graduate diploma in Radiology at the Madras Medical College he proceeded to USA for training in Paediatric Radiology under DR John Caffey, considered as the Father of Paediatric Radiology. At the end of the training which lasted 3 years he took the American Radiology Board Exam in 1964.

After his return from USA he was promoted as Professor of Paediatric Radiology, Madras Medical College and Chief of Radiology, Institute of Child Health and Hospital for Children which is the largest children's Hospital in India with 400 beds and Multi disciplines.

Dr Shetty became a member of the All India Radiological Association in 1954 and between 1958 - 1960 was the Secretary of the Indian Journal of Radiology.

Dr Shetty represented India at the International Congress of Radiology at Montreal in 1962, and was invited to read a paper at the American Paediatric Association at San Fancisco in 1964.He chaired a session at Barcelona, Spain during the European Congress of Radiology.

He was an examiner for the DMR and MD at various Universities and member of the Selection Committee to select a Professor of Radiology at PGIMER, Chandigarh. Dr Shetty was a member of various Academic Bodies, National and International and has to his credit about thirty papers published in Academic Journals.

He was honoured in 1980 by the Indian Academy of Paediatrics as one of the best teachers in Paediatric oriented specialities; he was the Charman, Organising Committee of the All India Radiology Conference held at Madras in 1993.

He retired from Government Service and headed the Radiology and Imaging Section at the Dr K M Rai Memorial Medical Centre, Madras.

---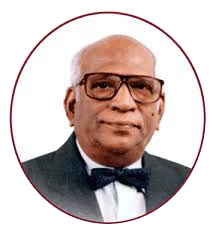 Professor Arcot Gajaraj
Professor Arcot Gajaraj former Professor and Director of the Barnard Institute of Radiology and Cancer, Madras Medical College and Government General Hospital Chennai., Senior Consultant and Director of Radiology Education at Apollo Hospitals, Senior Consultant

at Dr.Rai Memorial Medical Centre ,Chennai was a renowned Educationist and eminent Radiologist of India. He is still acclaimed as one of the pioneers in Radiology who had the unique opportunity of not only witnessing the mile stones of progress in the field but also as one who spared no effort to keep abreast with the unprecedented development and sophistication in technology over the past four decades.
CAREER
Bsc .-Madras Christian College , MBBS-Stanley Medical College University Diploma in Radiology, (equivalent to M.D. degree) training at the upgraded Barnard Institute of Radiology and Cancer lecturer and Radiologist at the Stanley Medical College and Hospital Professor and Head of the Department of that institute.
INTRDUCED DIPLOMA IN RADIODIAGNOSIS IN MADRAS UNIV.
DIRECTOR BARNARD INSTITUTE OF RADIOLOLOGY
HEAD DEPT. OF RADIOLOGY & IMAGING APOLLO HOSPITAL CHENNAI
FOUNDER MEMBER OF ICRI - INTRODUCED ICRI CME IN IRIA
AWARDS AND LAURELS- FACR FRCR DSC FAMAS
PRESIDENT IRIA ,SOCIETY OF NUCLEAR EDICINE ,CHAIRMAN ICRI,
PG EXAMINER TO ALL MAJOR UNIVERSITES OF INDIA AND AIIMS PGIMER JIPMER ECTC